The Sunday Post is a weekly meme hosted by Kimba @ Caffeinated Book Reviewer.
It's a chance to share News. A post to recap the past week, showcase books and things we have received and share news about what is coming up for the week on our blog.
What happened this week?
This week was a bit less busy than previous week, but it was a good and productive week. There's a new cover reveal and two new tours open for sign-up on Lola's Blog Tours. And I got a nice chunk of marketing assistant work done as well. Saturday I defrosted and cleaned our freezer, there was a thick layer of ice, so it really needed a cleaning. Now it's all clean and free of ice again. I kept procrastinating it, so it's nice to have finally done that and our freezer looks so nice now.
My boyfriend's parents got back from their vacation on thuesday. On wednesday they visited to tel us about their vacation and take Quito back with them. They brough some souvenirs for us, which mostly consisted of slippers and chocolate, yay!
We had a lot of big stuff left in our house from my sister, which we never got around to trowing away as it's all pretty big, like her bed, wardrobe and a desk. They were all old and my mom and clemens already broke them in pieces. Here we can call the town where we live and then you agree on a date where they come and get that stuff that's too big for the trashcan. We have a word for it here, but not how it translated to english. As we don't have a car it's easiest to have them come and get it. So wednesday evening we had to put everything outside, we did underestimate a bit how much it was and we spent 1,5 hours putting it outside. First we had to brign everything from our floor down to the ground floor with the elevator and once we started bringing stuff outside, ofcourse it started to rain. It was a lot of effort, but I am glad it's gone now.
Oh and we're afraid that Snickers has another tumor :(. It's right below the previous one, we thought it was scar tissue at first, but now it seems to be growing. And it seems a bit weird she has another tumor right udnerneath the previous one. I am really worried about her. We'll visit the vet this week to see what he thinks.
And it was the Steam summer sale this week. Steam is a big game selling platform, where you basically have all your games in one place and their summer sale is a big deal with lots of games with big discounts. I got two games for a total of 3 euro's by a game developer who's three previous games I enjoyed, so I am looking forward to trying these out soon. One is a nature-ish puzzle game with fantasy feel graphics and the other is about making soup or something like that, it sounded fun. I also played the clicker game made for the steam summer sale every day, which was surprisingly addictive for such a simple game.

Yesterday was the start of Coyer! I am so happy coyer has started as I always look forward to this reading challenge and many weeks of fun! I am starting this reading challenge reading The Stars Never Rise by Rachel Vincent as my evening book and Palace Secrets as my ipad book. I printed the scavnger hunt list so I can keep track of which book counts for what. My first two books both will count for 5 points, so that's a great start.
For the rest of my goals, as Coyer has just started I haven't gotten much done yet. I already replied to three tweets yesterday, but haven't commented on any reviews yet. Facebook group activities will start this monday.
Random Picture(s) of the Week

This is "weerwolven drop" or translated werewolves liquorice. I thought it was fun how they market these ligourices by naming them after paranormal creatures, they witches, werewolves and orc's liqourice. The werewolf flavour is my favourite. It's sweet ligourice with caramel flavoured liquorice in the middle, they are quite yummy. If I ever have too much money I want to do giveaways for weird things like liqourice that are quite common in the Netherlands, but not elsewhere in the world. Although from what I understand most foreigners don't really like the taste of liqourice.

Smarties and Snickers. They were eating an drinking before my boyfriend took this picture. Aren't they adorable?

The empty wet cat food box is now sitting in the rat cage. The rats seem to like it.
What did I cook for dinner this week?
Sunday: leftover Vegan Samosa Casserole
Monday: Red Bell pepper filled with fried rice
Tuesday: leftover Red Bell pepper filled with fried rice
Wednesday: leftover fried rice
Thursday: Lasagna
Friday: Pizza bread!
Saturday: leftover lasagna
This week I blogged about:
– Review: Cold Burn of Magic by Jennifer Estep
– Review: There Goes the Bride by Catherine Mann and Joanne Rock
– Lola's Ramblings: Visiting the Zoo
– Lola's Kitchen: Sauerkraut Casserole Recipe
– Review: Havoc by Autumn Grey
What to expect next week on the blog:
– Cover Reveal: The Duality Bridge by Susan Kaye Quinn
– Review: Presidential Pursuit (Love and Scandal #0.5) by Rachel Kall
– Review: Lies We Live (The Truth series #1) by Brenda St. John Brown
– Lola's Ramblings: Why I like and dislike Netgalley
– Lola's Kitchen: Brownies Recipe
– My To-be Read List #10 Review: True Colors by Melissa Pearl
Tours open for sign-up on Lola's Blog Tours:
Check the full list of open review opportunities here.
– Review Opportunity: The Other Side of Summer by Elyse Douglas – sign-ups open till further notice
– Review Opportunity: The Case and Hard Case by Marc Hirsch – sign-ups open till further notice
– Review Opportunity: Love Spell by Mia Kerick – sign-ups open till further notice
– The Duality Bridge by Susan Kaye Quinn – 22 June
– Guardian by Katy Newton Naas – 24 June
– Love, Defined by Leila Tualla – 29 June – New!
– Destiny Rising by Siobhan Davis – 8 July
– Kenna's Reverie by Claire Granger – 13 July
– Cover Reveal: Hard case by Marc Hirsch – 15 July
– Summer Haikus by SJ Pajonas – 17 July
– Blog Tour: The Cursed Ground by A. Roy King – runs from 1-14 July
– Blog Tour: When Faults Collide by Claire Granger – runs from 1-14 July
– Book Blitz: 3volve by Josefina Gutierrez– runs from 6-12 July
– Book Blitz: Heir of the Blood King by W.O. Cassity – runs from 20-24 July
– Blog Tour: Kenna's Reverie by Claire Granger – runs from 1-14 August
– Blog Tour: The Dating Intervention by Hilary Dartt – runs from 1-14 August – New!
– Blog Tour: Miles Apart by Rhona L. James – runs from 1-21 August
– Blog Tour: Guardian by Katy Newton Naas – runs from 3-16 August
– Book Blitz: Love, Defined by Leila Tualla – runs from 4-10 August – New!
Book Haul: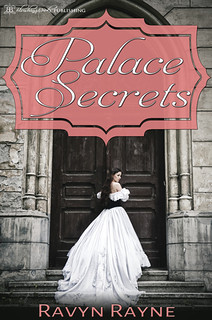 Palace Secrets
by Ravyn Rayne
Format: e-copy
Source: bought it with amazon gift card money
You can find Palace Secrets on Goodreads
Blurb:
Love comes in many forms and always at a price.

At twenty-three, Princess Isabella must settle down for the sake of her kingdom. Caught up in a secret affair with her lady-in-waiting, Hannah, the princess knows it can only last for so long.

When Prince Alexander arrives to court her, he confides that his father is on his death bed, and he will be crowned king soon. Isabella hastily agrees to the proposal, desiring to be queen, knowing little about her soon to be husband.

Murder, secrets, and lies combine with menage, spanking, and erotic encounters in this steamy medieval romance.
The Hardest Fight (Chicago Sisters #3)
by Amy Vastine
Format: e-copy
Source: for review through netgalley
You can find The Hardest Fight on Goodreads
Blurb:
There's no backing down this time.

Lucy Everhart expected her opposing counsel to be a slick, soulless corporate lawyer. Who else would represent developers intent on turning Chicago's Safe Haven women's shelter into condos? But she never imagined it would be Dylan Hunt. Clearly, he's no longer the idealistic young man she fell for in law school. This is Dylan 2.0. The man who let her go without a fight five years ago—along with his passion for social justice, apparently. He may have compromised what he believed in, but Lucy hasn't. Dylan has no idea what kind of fight he's in for. But then again, neither does she.
Power Shift
by Calinda B.
Format: e-copy
Source: for review through netgalley
You can find Power Shift on Goodreads
Blurb:
Chia Petit, town manager, may be a bit eccentric, but the town of Charming, Alaska is still thankful for her nonetheless.

With six ghosts – the demons of past transgressions – as her constant companions, keeping the town of Charming safe and law-abiding should be her only worries. Not so. When Hung Durand, ultra-sexy bounty hunter and shape shifter extraordinaire comes to town, all bets are off.

The sharpshooting gal is prepared for battle, the likes of which neither Hung nor Red Mountainbear, a blowhard conservative from Fairbanks, has ever experienced. Her mission is to keep the peaceful, shape shifter refuge out of the clutches of those that would just as soon destroy it as they would mine it to fatten their wallets.

Will Chia lose her town to those who with dollar signs clouding their judgment or will her undeniable attraction to Hung distract her efforts?
Freya's Inferno (Winging It #1)
by Sonja Bair
Format: e-copy
Source: for review
You can find Freya's Inferno on Goodreads
Blurb:
Freya Holm is smart, quick-witted, and an Alva—a paranormal species with the ability to fly. In a bid for a normal life outside of family expectations, she moved across the country. But within a few days of arriving in a small California town, she finds herself fighting over the last bag of lentils with an attractive but ill-tempered werewolf named David.

David Waterstone is desperate for normal, too. Recently banished from his pack, he finds himself struggling to stay sane. The presence of another supernatural power in his new town, especially one as inquisitive and lively as Freya, makes his struggle even harder.

When their new city gets besieged by an insane supernatural with a passion for Dante's Inferno, Freya's family sends in one of her old schoolmates. Alrik Isaksson has long been in love with Freya, but she can't see beyond their hurtful history. Despite the tension, David, Alrik, and Freya must work together and use their intellect, supernatural powers, and sense of humor to survive the layers of Hell being created in their town by a maniac with a passion for literature.