Today I am going to talk about my rats today. We have 4 rats and I love them so much! They are called Smarties, Snickers, Skittles and Pita. Pita is the only rat who's from a different nest and while she is half a week younger than the other rats, she actually is the biggest rat. Smarties and Snickers look pretty much alike on pictures and it's difficult to determine who is who. Snickers is slightly bigger and has a broader face and Smarties has a white stripe on her belly. In behavior they are really different though.
Their cage get's cleaned every 3 to 4 days. They always love exploring their new cage. As rats get bored soon, I change the interior of the cage every time. We have some bought toys/ sleeping places and hammocks for them, but most of the hammocks are handmade by my mom. Their favourite sleeping place is something called the Sputnik, I'll share a picture of it later on. I also sometimes construct buildings from old tissues boxes or empty food boxes to create a nice playground for them.
And here are some picture of our cute rats!
This here is Smarties (I think), one of our sweetest rats, she loves sitting with me for hours and often falls asleep in my lap while I work or read.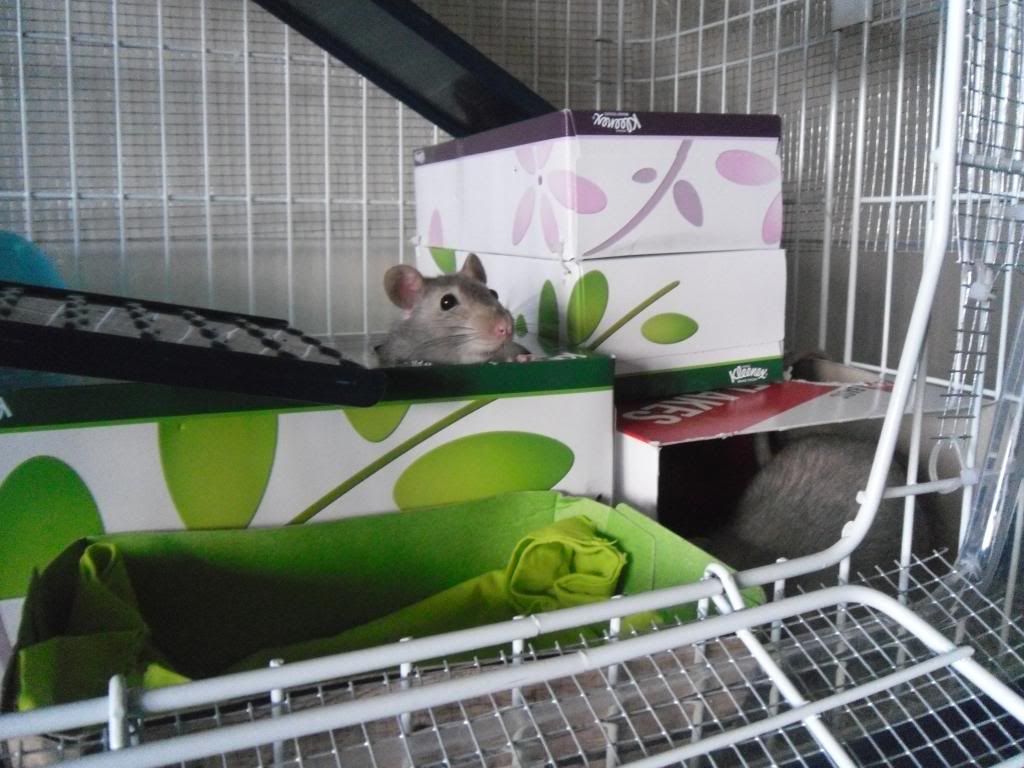 This here are Smarties and Snickers in a hammock made by my mom. It's funny how they  try and fit together on hammocks that should be too small for more than one rat.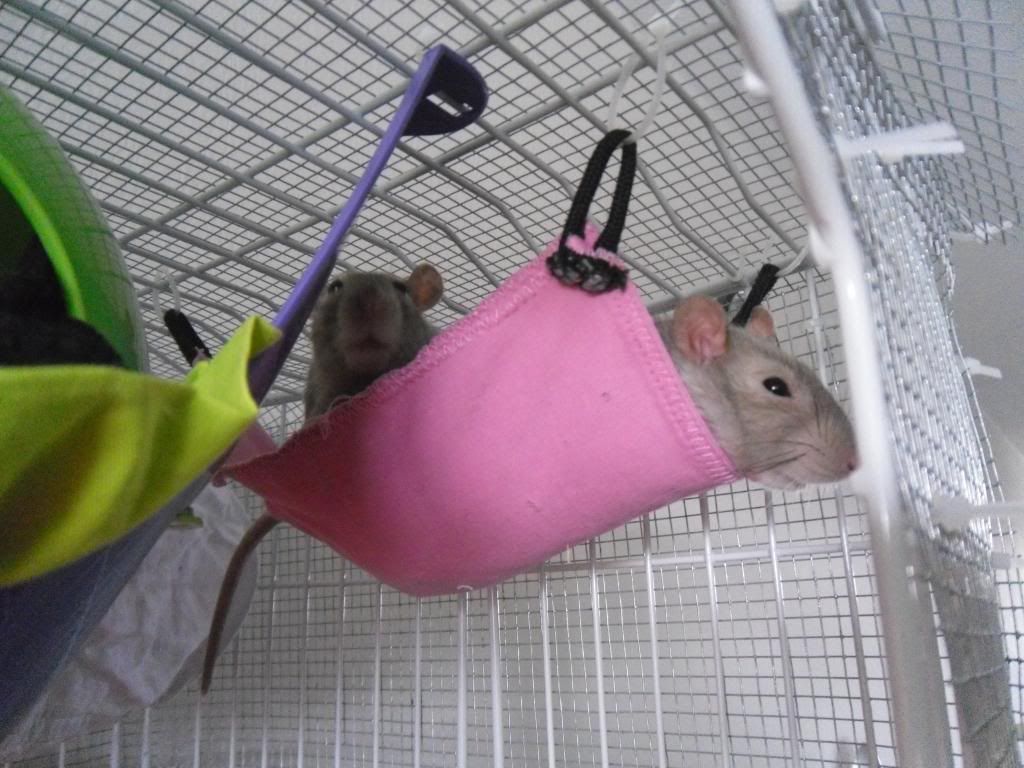 And this one is Pita, she is our most lazy and fat rat and she is absolutely adorable and knows it.

And here a picture where Pita sits on my shoulder: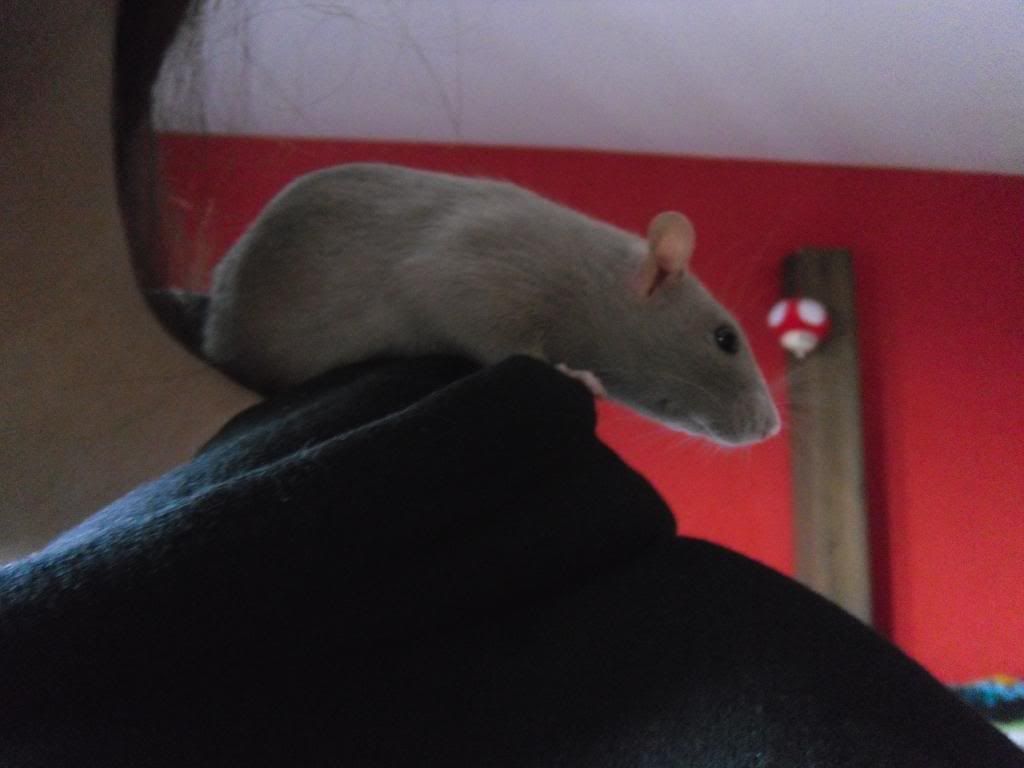 Pita eating something, Pita loves eating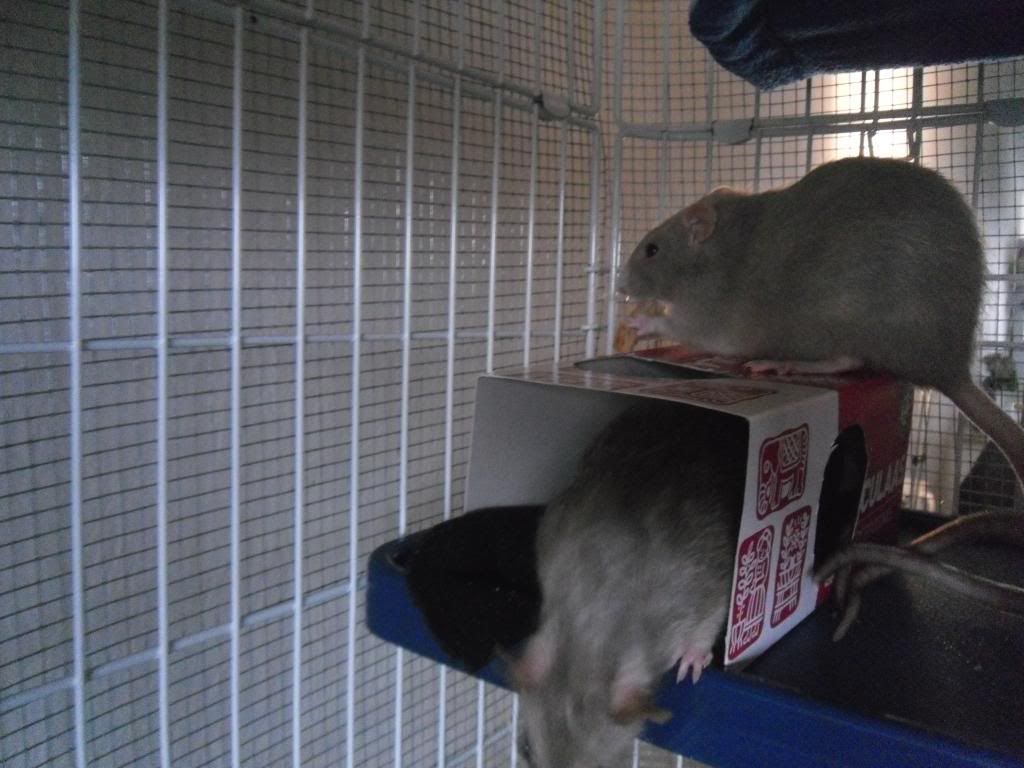 Pita Sleeping in the Sputnik (their favourite sleeping spot)

And this here is Skittles, she is really skittish, fast and active. She is a siamese rat, I love her colouring.  She has a teary left eye for around a half year now, probably due to stress, the poor thing. On this picture you only see her good eye.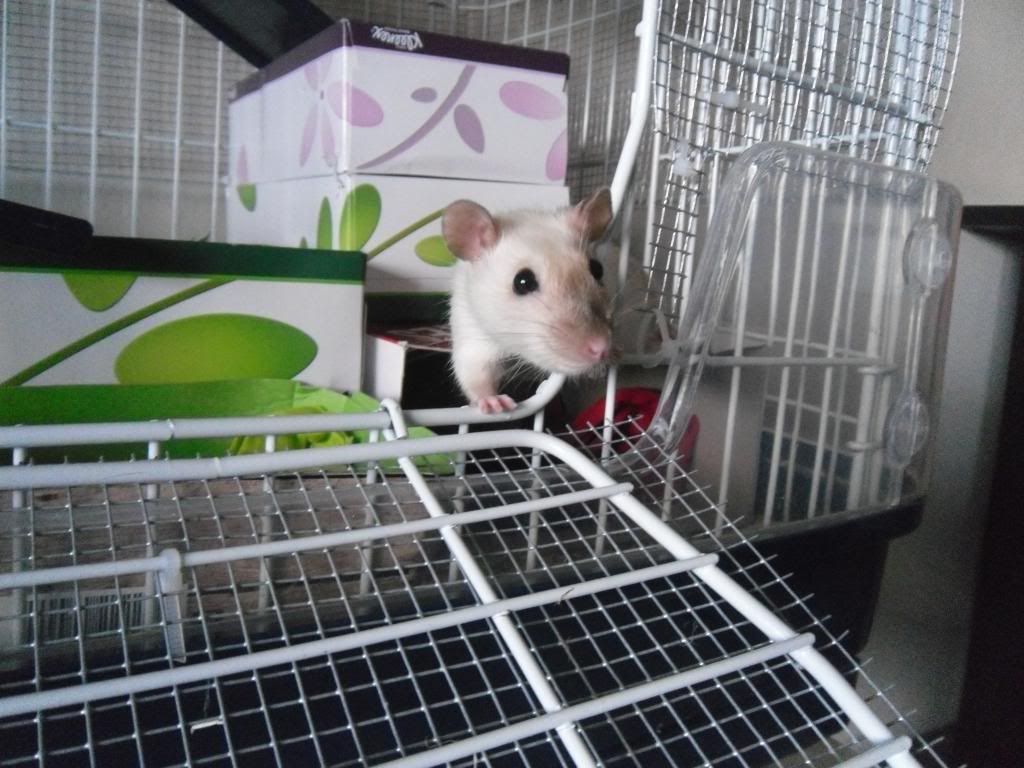 And here is another picture of Skittles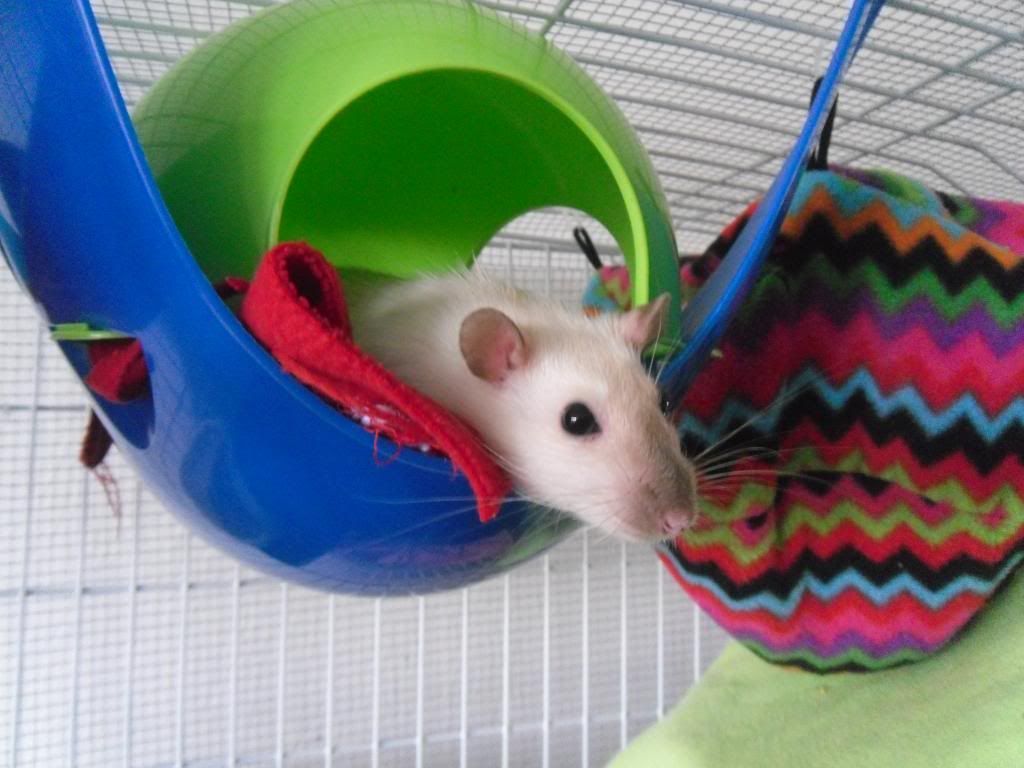 And this is Snickers in the Sputnik. Snickers likes to bite me sometimes, not hard, just a nip to get my attention. We have this theory that she does this to get some attention or get petted. But it can be really annoying. She is one of the most beautifull rats in my opinion and she looks so cute when sleeping.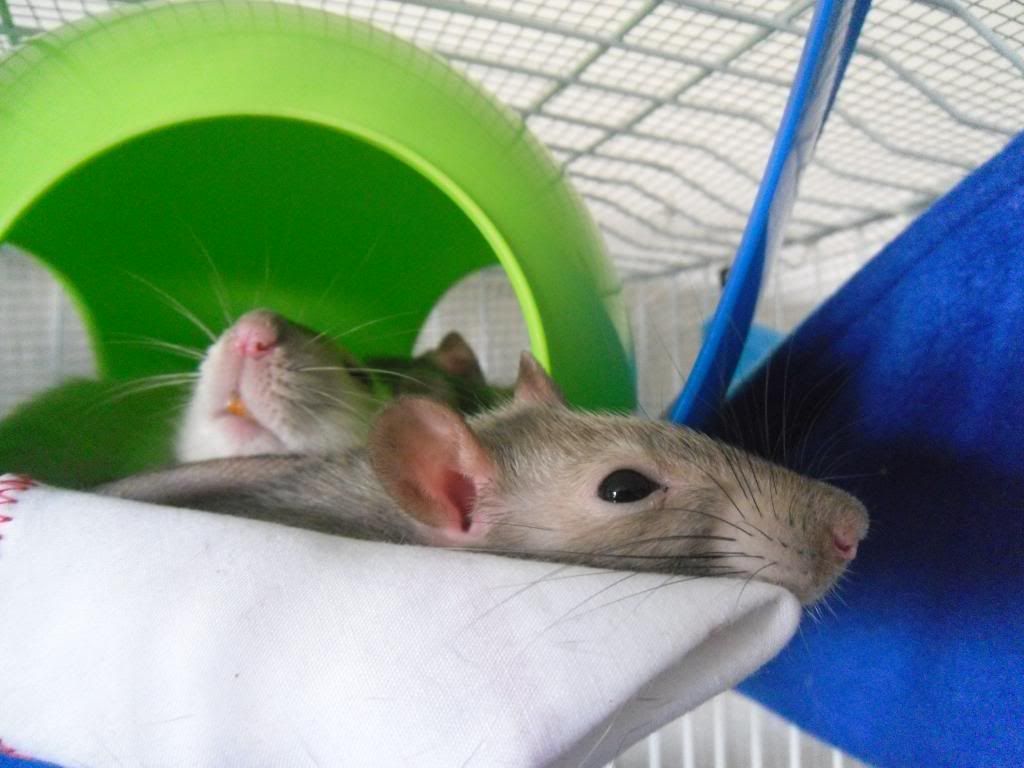 This picture is of both Smarties and Snickers in the Sputnik .

And Snickers again, with Pita on the background. Pita is lying underneath a half Sputnik. The first Sputnik we bought for them got broken once, so now we use one half like this and the other half sometimes stands on the bottom of their cage.

And last one, group picture! All 4 rats in one sputnik:

Do you have any pets? What kind? How Many? And what are their names?