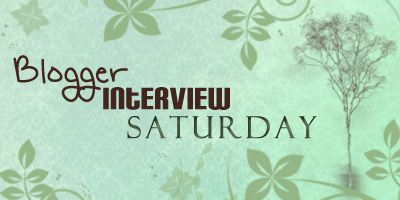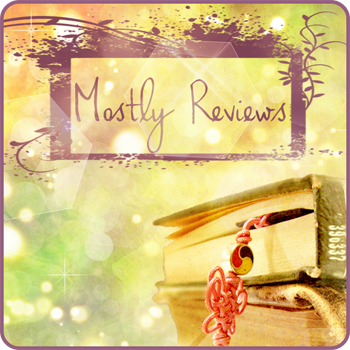 Every Saturday I interview a blogger. This week I interview Veronica from the blog
Mostly Reviews
.
Hello Veronica!
Welcome to Lola's Reviews! I am so excited to have you on my blog today. I think Mostly Reviews is one of the earlier blogs I started following, back when I just started learning about book blogging, so I am really glad to have to chance to interview you!
Well, I am really happy to hear that. And I am also really glad to be here today 🙂
Why did you decide to start blogging?
It was around the time I joined Goodreads and almost everyone had a blog so I thought "That sounds like fun." I also started a twitter account for the exact same reason and around the same time.
How did you come up with the name for your blog, Mostly Reviews?
It didn't take much thought. I was already making the layout of the blog and polishing it up when I knew I needed a title. So I asked myself what my blog was going to be about. I knew the answer was reviews, but didn't really want to limit it to just that, so since it was going to be mostly about reviews…Mostly Reviews was born.
How old is your blog now?
About a year and a half. Can't believe it actualy. It seems like yesterday that I decided to start it.

What do you enjoy most about blogging?
I think meeting other bloggers and interacting with them. I don't live in the US or somewhere where book events are common and you can see your favorite author and get to meet other fans in real life, so I am glad I got to do the second closest thing through the blogging world.
What do you enjoy the least about blogging?
The stress. Even though I am one of those people who can do miracles under pressure, deadlines, etc that doesn't mean I enjoy it. Having a blog can put a bit of pressure in every day life. You got blog hops, tours, cover reveals, review copies and other things that need to be out on the blog on a specific time and that can be a bit stressful.

How did you decide on this design for your blog?
Hmmm… I made the first design in a few hours, because I was in such a hurry to just have a working blog. I love making headers and backgrounds and stuff, but for other people mostly. When it comes to my blog I am a bit lazy.
But after a few months I finally decided my blog needed a small revamp. I loved the colors of the original background image so I kept it as it was and then based the header on it. But everything else, like the layout and the letter fond are from that night, a year and a half ago, when I was in a hurry to create my blog. I guess for me it's like multiple choice questions, your first choice is always the right one.
I just found out that you started writing your own book (really it has been too long since I stopped by your blog). So can you tell us a bit about what kind of book you are writing and when you plan on having it finished?
Well, I am a huge fan of everything paranormal and especially dragons, so it's a YA dragon book where dragons can take human form and it's called Burning Sky. I still don't have much of a blurb ready and I never really talked about it, so I won't reveal that much.
The book follows Sora (which by the way means Sky in Japanese), a girl that has no idea dragons are real and has her hands already full with her own problems and secrets. Burning down your own school can be a bit stressful after all, so who needs a group of dragons coming after you too.
I have finished it months ago (since September) but lazy as I am, it's still going through the editing process. I will be happy if it's finished by the end of spring. I think I might be the world's slowest editor…

Thanks Veronica for the interview!
Thank you for having me here today 🙂
You can find Veronica and her blog here:
– Blog
– Facebook
– Twitter
– Google +
– Goodreads
I am looking for new awesome bloggers to interview, so do you have a blog and you want me to interview you as part of my Blogger Interview Saturday? Send me an e-mail at lolabookreviews(at)gmail(dot)com