The Sunday Post is a weekly meme hosted by Kimba @ Caffeinated Book Reviewer.
It's a chance to share News. A post to recap the past week, showcase books and things we have received and share news about what is coming up for the week on our blog.
What happened this week?
This week was just okay with some good parts and some not so good parts. Let's start with the bad news, on Monday we found another lump on Pita, she has gotten surgery for a tumor a few weeks ago and I just couldn't believe it when I found another lump. Just when we thought everything was alright with her :(. So we went to the vet with her on friday and he told us it was a tumor again, unrelated to the earlier one. I was afraid that having a second tumor so soon as even worse news, but it just seemed bad luck so I was happy about that. She will have a surgery this tuesday, the vet was really positive about the surgery as Pita is still very healthy, so that made me feel a bit better about it all. I really hope everything will go okay, but I am always nervous about surgery.
We also decided to cancel our reservation for new rats, we just can't afford them at the moment and we rather spend the money for Pita her surgery at the moment. I feel so sad, because even though those rats don't even exist yet, they felt real to me and it feels like I lost them even though I never had them to begin with. I know it's for the best though and that later on we can always get rats again when we do have enough money for them.
Some good things happened this week as well. I got a package which contained a paperback copy of Kitty Hawk and The Yukon Gold by Iain Reading. I already got an e-copy for review, but a few weeks ago I won a copy on the blog Mom with a Reading Problem. Even though I love my Kobo, there's still something special about paperbacks.
I also did some baking this week, remember those Lemon Sprinkle Cookies from a couple of weeks ago? well I tried them with orange instead of lemon! They tasted yummy, but next time we're trowing in even more orange for more taste! So next week we'll make them again, but then with more orange.
I didn't do much experimental cooking this week, I mostly made some already tried recipes. The only new things I tried this week was making Meat Balls and Vegetarian Meat Malls. I didn't eat the meat balls as I am a vegetarian, but my boyfriend said they were good, although a bit too salty. So I am being more carefull with the spices next time I make them. The Vegatarian meatballs were also a bit salty and unfortunately they broke in pieces when I tried to move them around when baking, but they still tasted good in pieces, it looked more like scrambled eggs though then meat balls.
My boyfriend and I watched the other Tremors movies, Tremors 2, 3 and 4. We both really enjoyed the second movie and I even laughed out loud at the only scary scene in the movie, I think it upped the comedy aspect even more. I mean the first movie still tried to be scary, but after that they just ran full ahead into comedy territory. All in all I enjoyed watching them.
How was your week?
Random Picture(s) of the Week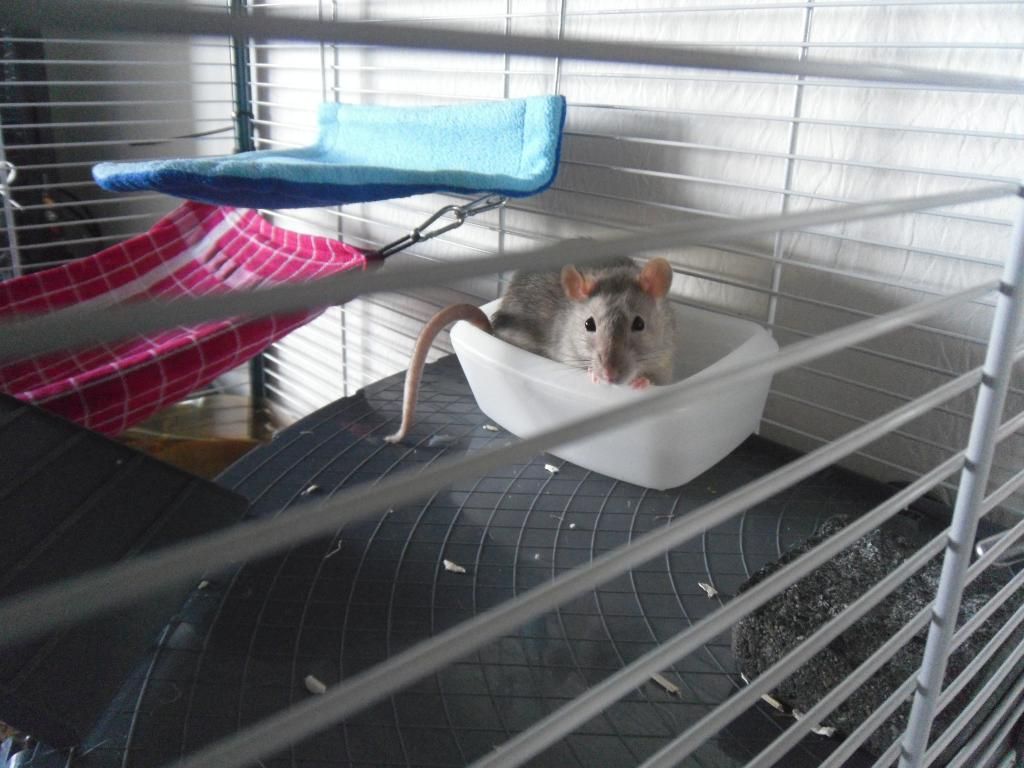 This week I posted about:
– Review: Wraith (Debt Collector #10) by Susan Kaye Quinn
– Blog Tour: Camp Forget-Me-Not (Camp Boyfriend #3) by JK Rock – interview
– Lola's Ramblings: Roleplaying
– Book Blitz: Ghost Heart (The PSS Chronicles #3) by Ripley Patton – excerpt
– Blog Tour: Summer in Shambles – excerpt
– Review: Silver Shadows (Bloodlines #5) by Richelle Mead
What to expect next week on the blog
– Review: Specter (Debt Collector #11) by Susan Kaye Quinn
– Lola's Ramblings: How to comment on a review?
– Blog Ahead Goal Post
– Cover Reveal: Lost Blood
– My To-Be Read List #3: poll
Tours open for sign-up on Lola's Blog Tours
– Review Opportunity: Chills: a short story collection by Sahar Sabati – sign-ups open till further notice
– Review Opportunity: Flawless by Jennifer McGill – sign-ups open till further notice
– Review Opportunity: Paranormal Keepers by Jen Naumann – sign-ups open till further notice
– Review Opportunity: The Luthier's Apprentice by Mayra Calvani – sign-ups open till further notice
– Review Opportunity: Daughter of Isis (Descendants of Isis #1) by Kelsey Ketch – sign-ups open till further notice
– Review Opportunity: Cross Roads by Donald Wilson II – sign-ups open till further notice
– Review Opportunity: Last House Burning by Katy Scott – sign-ups open till further notice
– Book Blitz: Slip by David Estes – sign-ups open till 30 November
– Blog Tour: Flury Journey of the Snowman by Tony Bertauski – sign-ups open till 13 November
– Blog Tour: True Calling by Siobhan Davis – sign-ups open till 14 November
– Blog Tour: A League of Her Own by Karen Rock – sign-ups open till 30 November
Book Haul:
It was a good week for books. I won a paperback copy of the first Kitty Hawk book and that arrived this week and I received an ARC of Grip by david Estes. I really enjoyed the first book and can't wait to start this one!

Kitty Hawk and he Curse of the Yukon Gold (Kitty Hawk Flying Detective Agency #1)
by Iain Reading
Format: paperback
Source: won throguh a giveaway on Mom with a Reading Problem
You can find Kitty Hawk and the Curse of the Yukon Gold on Goodreads
Blurb:
Kitty Hawk and the Curse of the Yukon Gold is the thrilling first installment in a new series of adventure mystery stories that are one part travel, one part history and five parts adventure. This first book of the Kitty Hawk Flying Detective Agency Series introduces Kitty Hawk, an intrepid teenage pilot with her own De Havilland Beaver seaplane and a nose for mystery and intrigue. A cross between Amelia Earhart, Nancy Drew and Pippi Longstocking, Kitty is a quirky young heroine with boundless curiosity and a knack for getting herself into all kinds of precarious situations.

After leaving her home in the western Canadian fishing village of Tofino to spend the summer in Alaska studying humpback whales Kitty finds herself caught up in an unforgettable adventure involving stolen gold, devious criminals, ghostly shipwrecks, and bone-chilling curses. Kitty's adventure begins with the lingering mystery of a sunken ship called the Clara Nevada and as the plot continues to unfold this spirited story will have armchair explorers and amateur detectives alike anxiously following every twist and turn as they are swept along through the history of the Klondike Gold Rush to a suspenseful final climatic chase across the rugged terrain of Canada's Yukon, the harsh land made famous in the stories and poems of such writers as Jack London, Robert Service and Pierre Berton. It is a riveting tale that brings to glorious life the landscape and history of Alaska's inside passage and Canada's Yukon, as Kitty is caught up in an epic mystery set against the backdrop of the scenery of the Klondike Gold Rush.

Kitty Hawk and the Curse of the Yukon Gold is a perfect book to fire the imagination of readers of all ages. Filled with fascinating and highly Google-able locations and history this book will inspire anyone to learn and experience more for themselves as Kitty prepares for her next adventure – flying around the world!
Grip (Slip #2)
by David Estes
Format: e-copy
Source: for review
You can find Grip on Goodreads
Blurb:
In a tumultuous world of population control, one illegal child has slipped through the cracks. Now, as a teenager, Benson Kelly has escaped certain deaths at the hands of the Department of Population Control, only to find himself the symbol of a rebellion, something he never intended.

While trying to survive one day at a time, Benson seeks to unravel the tangled knot of secrets left behind when his father died, the key to which has something to do with his mother, Janice Kelly, recently escaped from the insane asylum.

As the rebel group known as the Lifers continue to use brute force to send a message to the government, Benson's twin, Harrison Kelly, seeks to exploit a loophole that could be the key to freedom for his brother. All that's required is a simple act of murder.

Meanwhile, Population Control's attack dog, a sadistic cyborg known as The Destroyer, closes in on Benson and his family. His directive: Kill them all.

Faith, family and love will be pushed to the limits in the GRIPping sequel to Slip.