The Sunday Post is a weekly meme hosted by Kimba @ Caffeinated Book Reviewer.
It's a chance to share News. A post to recap the past week, showcase books and things we have received and share news about what is coming up for the week on our blog.
What happened this week?
I had hoped this week would be less busy then last week, but unfortunately it was almost as busy as last week, but lots of good things happened as well.
There was quite some work for Lola's Blog Tours, with a new review opportunity and a new blog tour open for sign and I celebrated my first anniversary! I can hardly believe it's been a year already! My boyfriend bought a cake to celebrate :). And there is a giveaway for 2 books up till 10$ from The Bookdepository, so make sure to stop by!
My boyfriend started going to uni again this week, this is his last year studying Japanese language and culture. It will take some time to adjust to his new schedule again. I tried out two new recipes again this week: One Pot Wonder Thai Style Peanut Pasta and Roasted Pumpkin Risotto.
Pita seems to be recovering well from her infection, although theusday she suddenly sat quietly in a corner of the cage. The vet told us that due to the fact she got two antibiotics she could get diaree and become dehydrated. The vet mentioned that she would go sit quietly in a corner if she would get dehydrated and we then had to stop one of the antibiotics. So we stopped with the second anibiotic and made sure to give her lots of yummy drinks, like cucumber and porridge. That seemed to help and the next day she looked better again. She is still acting a bit off sometimes and yesterday we discovered a bump in her side, I feel so sad. We'll be going to the vet this week again to see if it really is a tumor and what they can do about it. Our poor girl 🙁
Edit: the bump in her side has shrunk today, we have no idea what it is, but we'll keep an eye on her for the next few days to see what happens. Maybe it wasn't a tumor after all!
My boyfriend and I are still making progress with Star Trek Voyager, we're now watching the 4th season. The switch between season 3 and 4 was done very nicely and I like the stroyline with the Borg and how they got a new crewmember.
And there finally has been some romance with one of the couples I've been routing for. It was slow building (I mean we only had to wait 3 seasons!), but I loved the anticipation. Although it's kinda obvious the show isn't about the romance as it takes 3 seasons to even have some romance, not that I mind, there are so much other things to love about this series. I plan on writing a review of the whole Star Trek Voyager series when finish watching it.
And we just watched some confusing time episodes, basically we watched two episodes to find out that it actually didn't happen and if hat didn't happen something earlier in the series shouldn't have happened either, which makes no sense. Ugh this is the reason I hate time travel stories, they don't make sense!
I've also been active with the blog. Michelle from Because Reading is Better Then Real Life has been working on new banners for the review, cover reveal and about me posts. And they look absolutely awesome! I've decided to rename the About Me posts to Lola's Ramblings as I feel that better fits with the content as it's not all about me, but also about books or other random things. The name change will start next week and the new banners will be incorprated as soon as I have the final versions.
I also had lots of inspiration for discussion posts and have been writing posts like crazy, I have a Lola's Ramblings posts scheduled for every week for the upcoming next 4 weeks! And I have even more ideas that I still need to write.
So yeah lots of thing happened this week, but while it was a busy week, lots of good things happened as well and some bad things as well. And next week promises to be busy again. And I have to go to the dentist tomorrow :(, just a regular half yearly check-up, but I am still nervous. Sorry this Sunday Post got a bit long!
Random Picture(s) of the Week: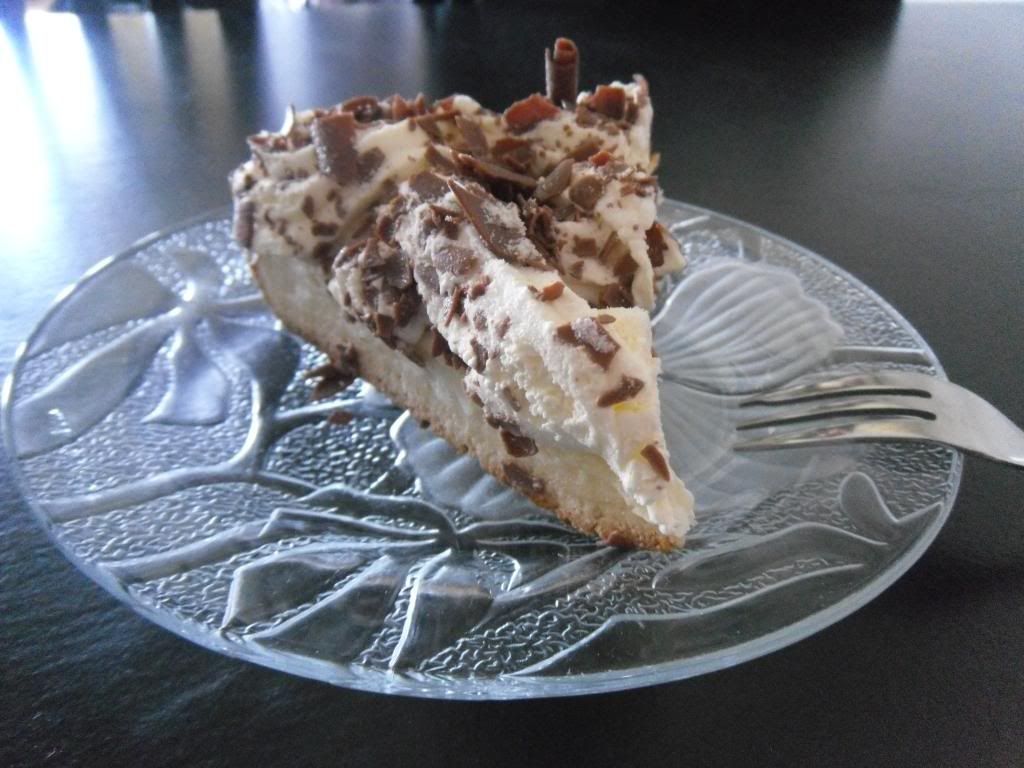 The cake my boyfriend bought to celebrate Lola's Blog Tours turning one! It was yummy and yeah it's all gone already 😉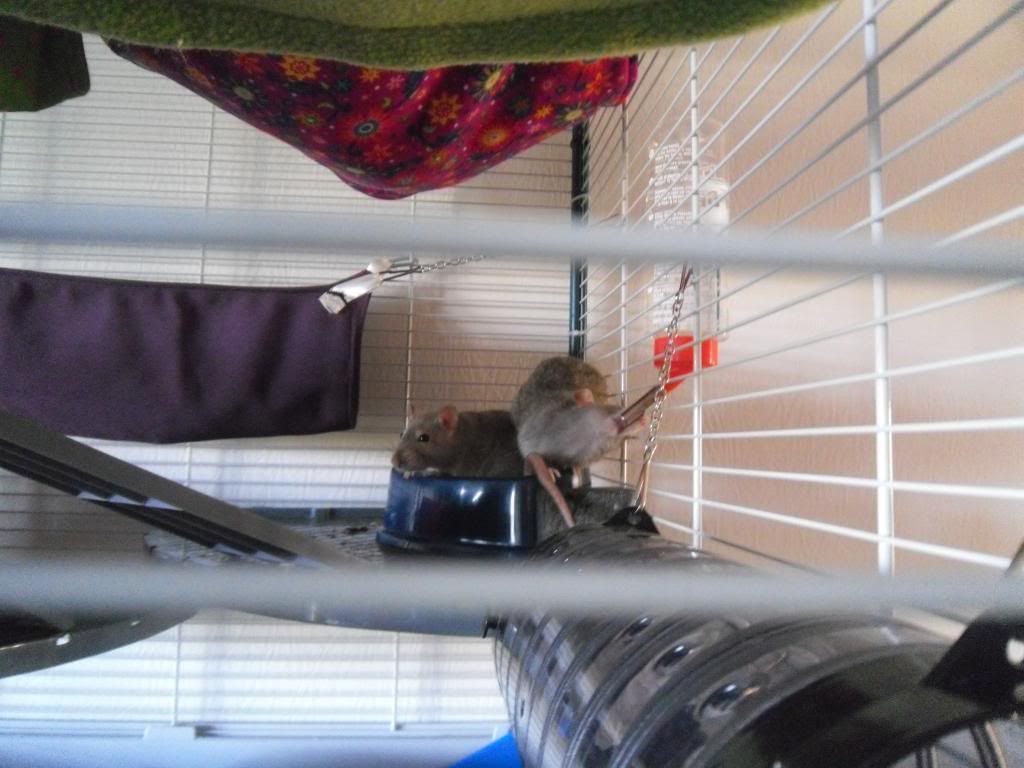 And an adorable picture of Smarties and Snickers, they can be a tad weird sometimes. One of them is sitting in their food bowl eating and the other one tries to dirnk in an extremely comfy looking position (not).
This week I posted about:
– Review: Follow by JA Huss
– Cover Reveal: Just Desserts by Tricia Quinnies
– Cover Reveal: Brew (Salem's Revenge #1) by David Estes
– Re-release day blitz: Darkness and Light by JA Belfield
– About Me: How do you keep track of review books?
– Cover Reveal: Ricochet by Keri Lake
– My To-Be Read List #1: chosen book
What to expect next week on the blog:
– Read Play Blog #2: favourite gaming console
– Lola's Ramblings: ten signs that I am not from the US
– Lola's ramblings: bookish seven deadly sins tag
– Review: The Secrets of the Cats by Richard Bellingham – 4 stars
Tours open for sign-up on Lola's Blog Tours:
– Review Opportunity: Chills: a short story collection by Sahar Sabati – sign-ups open till further notice
– Review Opportunity: Flawless by Jennifer McGill – sign-ups open till further notice
– Review Opportunity: Paranormal Keepers by Jen Naumann – sign-ups open till further notice
– Review Opportunity: The Luthier's Apprentice by Mayra Calvani – sign-ups open till further notice
– Review Opportunity: Daughter of Isis (Descendants of Isis #1) by Kelsey Ketch – sign-ups open till further notice
– Review Opportunity: Cross Roads by Donald Wilson II – sign-ups open till further notice
– Cover Reveal: Cross Me off Your List (Saturn #2) by Nikki Godwin – sign-ups open till 28 September
– Book Blitz: Ghost Heart by Ripley Patton – sign-ups open till 19 October
– Blog Tour: Fairytale Apocalypse (The Verge #1) by Jacqueline Patricks – sign-ups open till 21 September
– Blog Tour: Willows of Fate by Suzanna J Linton – sign-ups open till 2 October
– Blog Tour: On the Move by K.V. Flynn – sign-ups open till 30 September
– Blog Tour: The Sonar Series by B Truly – sign-ups open till 5 October.
– Blog Tour: Flury Journey of the Snowman by Tony Bertauski – sign-ups open till 13 November
Book Haul:
I didn't got any books this week.